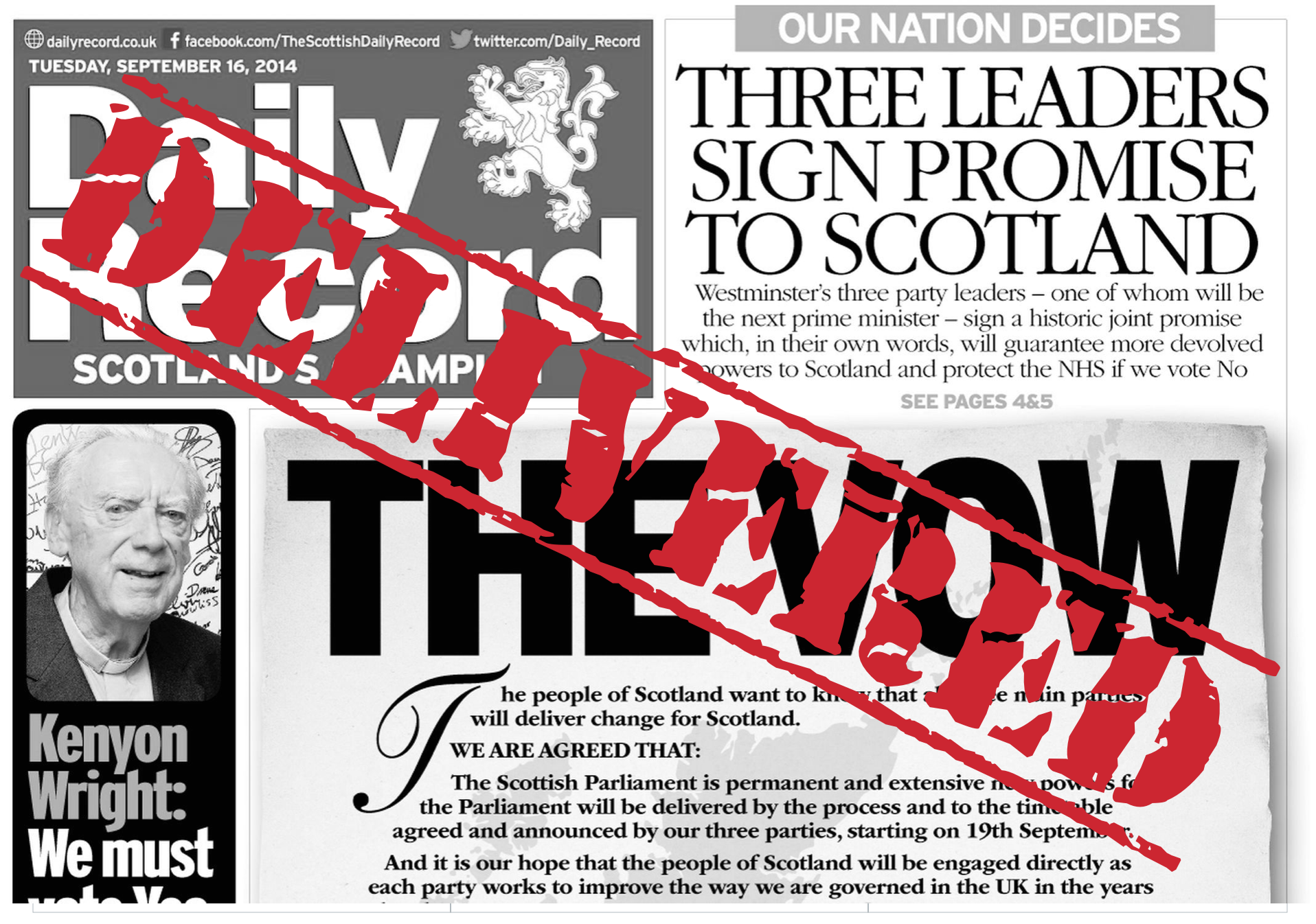 The Vow has been signed, sealed and now delivered.
Labour is the Party of Devolution.
Labour have led the debate for devolution for 100 years: from Keir Hardie to John Maxton, to John Smith and Donald Dewar.
It was Labour that called for the Calman Commission.
And it was Labour that delivered the Scottish Parliament in 1999.
And now, it will be a Labour government that delivers on the vow of more powers for Holyrood - in the first Queen Speech after the election.
The powers that will be devolved are extensive - powers over rates and bands of income tax, 50% of all VAT raised in Scotland, powers over Disability Living Allowance, Personal Independence Payment, Winter Fuel Payments, the devolution of the work programme and others.
But more importantly, they give the Scottish Parliament more powers to improve the lives of working men and women living in our communities. And we welcome those new powers.
Do you like this post?