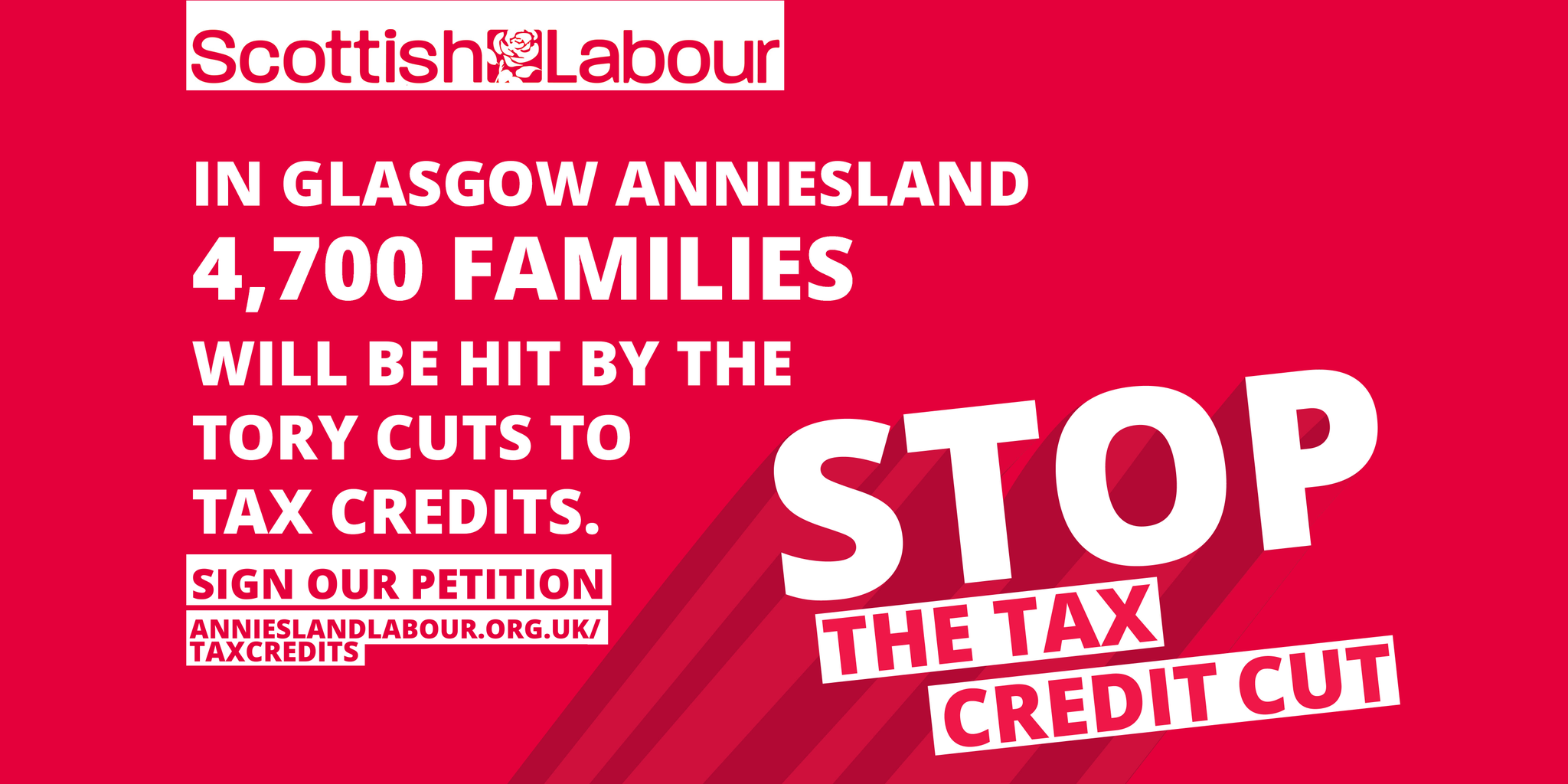 Bill Butler, the Scottish Labour Candidate for Glasgow Anniesland, has today condemned the betrayal of working families by the SNP.
In a vote in the Scottish Parliament last night (4th November), all SNP MSPs voted against using the powers of the Scottish Parliament to protect working families from the £1,300 cut in tax credits. The Scottish Government has now admitted that they have the power to mitigate the effects of this cut, after previously saying they could not. 
Bill Butler said: "This is a shocking betrayal of over 4,000 families in communities across Anniesland, for whom tax credits have become a life line. Scottish Labour stood up for working families in Holyrood, instead the SNP stood up for tax cuts for business class flights."
"At FMQ's the First Minister was asked if she would use the powers of the Parliament to protect those families. Thousands of families in Glasgow Anniesland now need the First Minister to deliver for them." 
Do you like this post?