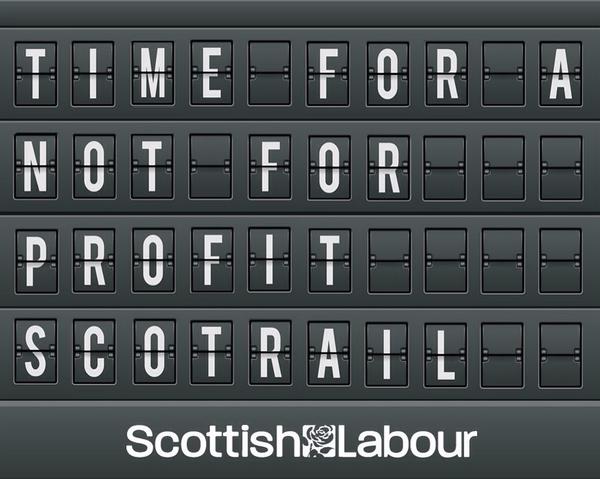 A Scottish Labour government will create a people's ScotRail to take control of Scotland's railways, thanks to the powers that are being devolved as part of the Smith Commission.
Too many people spend too long on over-crowded, late running trains – and it's time that the money you and I pay on our tickets is reinvested back into making our journeys faster, cheaper and safer.
Just now, the profits are sent straight into the pockets of shareholders, and soon, the profits will be used to invest in public services… in Holland.
The train station at Anniesland Cross is one of the busiest in Scotland. Privatisation has failed to deliver a better deal for the tens of thousands who pass through that station each and every year.
We're fighting for a rail service in Scotland that's owned by, and run in the interests of, the people of our communities
Do you back our campaign to bring the railways into public ownership? Sign up to volunteer here.
Do you like this post?